Khwabgah centers provide comprehensive development opportunities to children, adolescents/young adults and their families.
In Khwabgah, at any given time over 1500 children are directly benefitting while over 1,00,000 people are receiving services and support.
Location of Khwabgah Projects : Slums of South Delhi
We partner with
Women and men in the communities
MCD/local schools
Hospitals
Local dispensaries
NGOs
Community Leaders/Pradhans and Police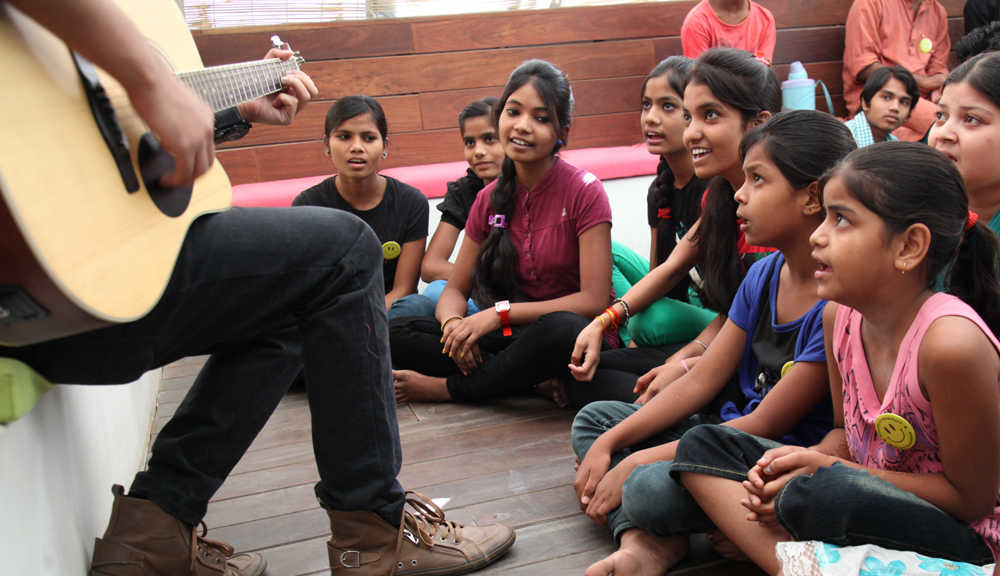 We address
Educational Issues
Empowerment Issues
Socio-economic Issues
Health & Nutrition Issues
Community Issues
We Promote
Education & Extra Curricular Activities
Healthy Living
Developing Life Skills & Leadership
Community Participation & Action
What do we do?
Facilitate positive changes in the lives of underprivileged children through multipronged activities.
We nurture creativity through
Theatre, Art & Crafts, Sports, Dance, Music, Library Facilities, Exposure Visits & Capacity Building Workshops.
We work with:
Children living under difficult circumstances (4 years and above) specially rag pickers and out of school children.
Khwabgah Impact
Our Educational & Health Programmes have helped:
Improvement in health & nutritional status
Weight & Height Gain
Improved retention
Better sanitary habits
Stronger immunity
Behavioral Change
More confident, decisive and independent
Improvement in team work
Decrease in aggression and other antisocial activities
Helpful, respectful, punctual and disciplined
Educational Improvement
Drop out rate and absenteeism substantially down
90% of children have shown improvement in school
Families taking interest in ward welfare
70% children pursue co-curricular activities
Leadership & Community Service
Campaigns on hygiene, literacy & gender equality
Majority of the children now attend school
Improved civic services
Community pressure groups
Photo Gallery
Take a look at the events conducted over the years by Khwabgah.